BirdWeb: Seattle Audubon's Guide to the Birds of Washington State
Bird of the Week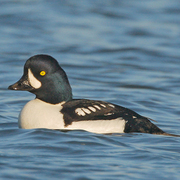 Want to catch a glimpse of the distinctive iridescent purple head contrasted by a white crescent shaped eye patch of the male Barrow's Goldeneye? Or the head pumping, wing flapping winter courting behavior as this handsome guy works to find a mate?
Birding Site of the Week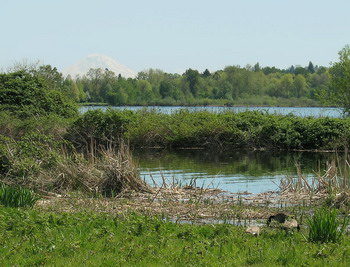 The Union Bay Natural Area, or "Montlake Fill," is one of the premier birding sites in Seattle. The "fill" is a former landfill located on the banks of Lake Washington adjacent to Husky Stadium. The microhabitats of the site attract a large variety of birds year-round, and you may be able to find American Bitterns, Common Yellowthroats, Peregrine Falcons, Green Herons, Marsh Wrens, and Rufous and Anna's Hummingbirds.
Get Involved with SAS

Seattle Audubon has numerous resources available to you.